7/100
       100 poems/52 weeks challenge' 2018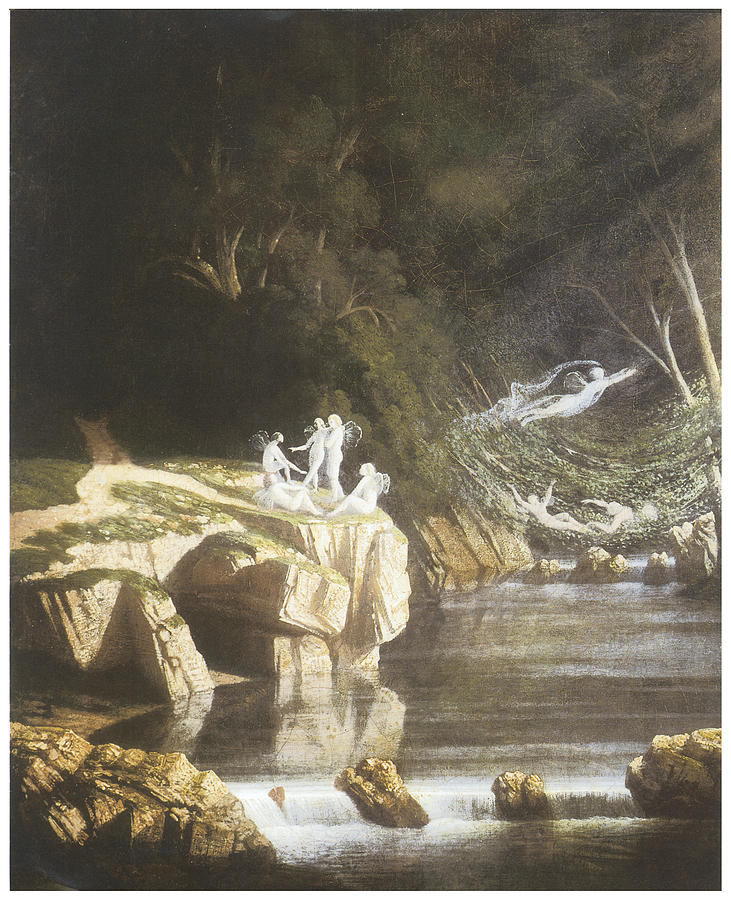 Faeries by a rocky stream by Francis Danby
"In poetry,
I learn honesty."
There is a certain group of unknown creatures
that sit fishing
over my heart,
like faeries.
These are my mind.
I wheel out my supermarket trolley
and ask them
'what are we feeling today?'
and when empty,
-Splash-
They dive inside and appear in the nerves of my forehead.
My mother says
'it is because you are not drinking enough water'
and it must be true
for the pond where they fish
has terrors inside
and we must not let it dry up.